Pictures of some recently inducted marines. Enjoy!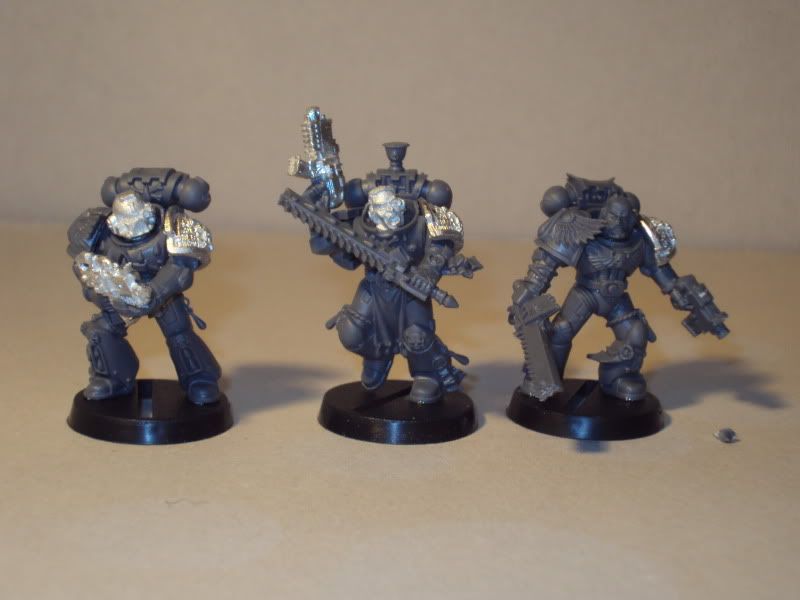 The Blood Angels arrive in force...well...3 is a kind of force ain't it.
Group picture of all the FNGs in the Tactical Kill Teams.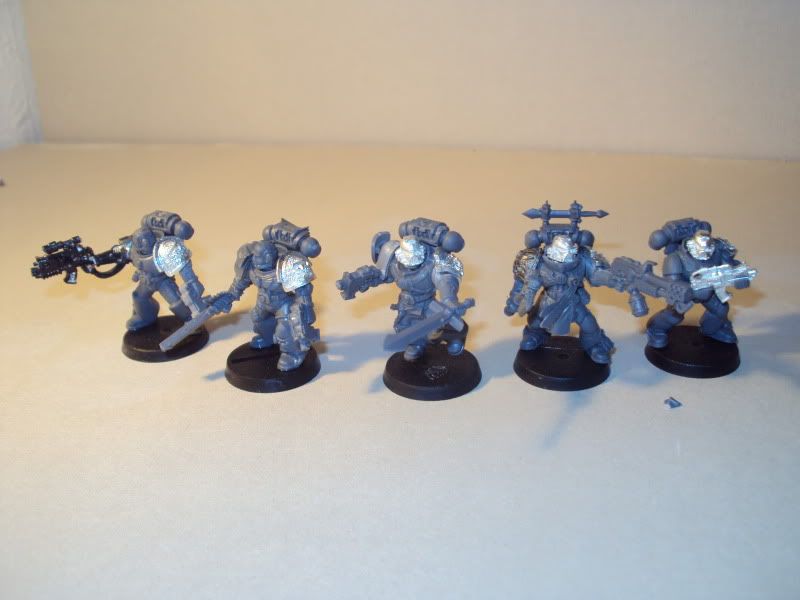 KT Beta: Desciple of Iron, Blood Angel, Storm Warden, Red Templar, Crimson Fist [No pad]
The question still stands about which codex to use, currently it's geared for C:SW but obv can be re-written for C:SM or BA, please leave your thoughts about which book to use for a Deathwatch dedicated force.
Love, Dave